For factories and industrial warehouses, people have tendency choosing rolling doors, wide steel doors, or traditional folding doors. Currently, with the superior advantages, factories and logistics warehouses are gradually shifting to use overhead doors thanks to their convenience, energy saving, and improved productivity.
Kongo overdoor for factories and logistics warehouses introduction video
What is "overhead door"?
Overhead door is defined as a type of door rotates on a horizontal axis and is supported horizontally when open. Overhead door is usually operated manually or by a motor to push the doors to the ceiling, not using a roll. Depending on the height and shape of the ceiling, Kongo overdoor is classified into different types: ST (standard), LT (low ceiling), HT (high ceiling), incline CT / HCT, and VT (vertical)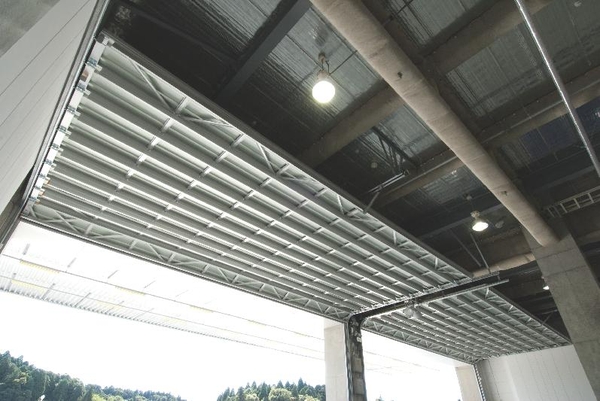 Wind-resistant overhead door - standard horizontal type
1. Design flexibly following the required size
Kongo overhead doors for factories and warehouses have a maximum clearance width of up to 11m, a maximum height of 7m. This is an outstanding advantage of the door because other common door types are difficult to meet this requirement, while many factories need large-sized doors for vehicles to facilitate the loading and unloading goods, or moving into/out bulky machines, etc.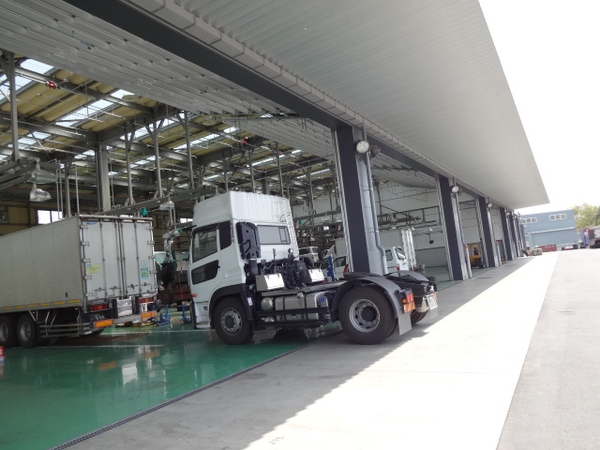 Kongo overhead doors for factories and warehouses have a maximum clearance width of up to 11m, a maximum height of 7m.
2. Smart operation mechanism
Combining lightweight materials and intelligent operation mechanism, Kongo overdoors have fast opening and closing speed with smooth operation. Since overdoors do not use batch roller, there is no failure or jamming of the roller, and at the same time causing loud noise, very safe for users. In addition, overhead doors do not take up space for roller, thus saving space and taking little installation time.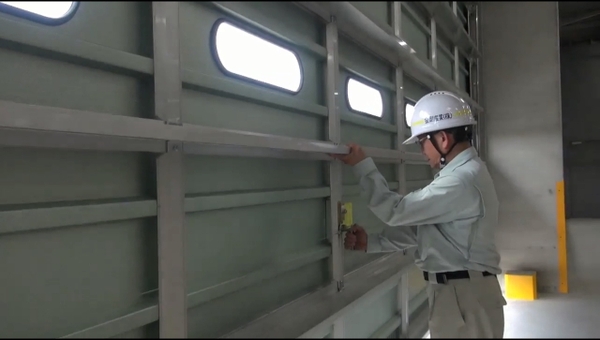 Even with large-sized doors, Kongo overhead doors still can be easily operated manually
Kongo industrial overhead doors are made from high-grade aluminum waved panel with frame structure, and the principle of operation has been studied and calculated accurately, so even large-sized doors still can be easily operated manually that helps business owners save significant electricity costs. This is also a safe solution for emergency escape in case of fire.
3. Windstorms resistant, anti-corrosion and natural light maximizing
In areas often affected by storms and wind, heavy losses caused by strong winds are unavoidable. Therefore, Kongo wind resistant overdoor has been researched and developed to minimize the damage caused by storms.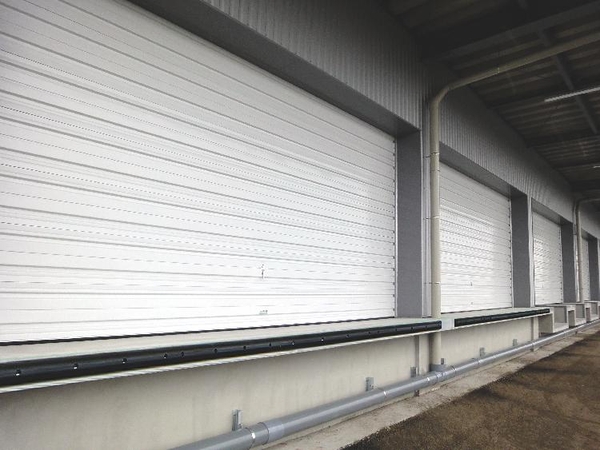 Kongo overhead doors maintain long-lasting fineness
Kongo overhead doors feature anti-corrosion properties, maintaining long-lasting fineness thanks to the use of special extruded aluminum materials, and high-grade finishes and coatings.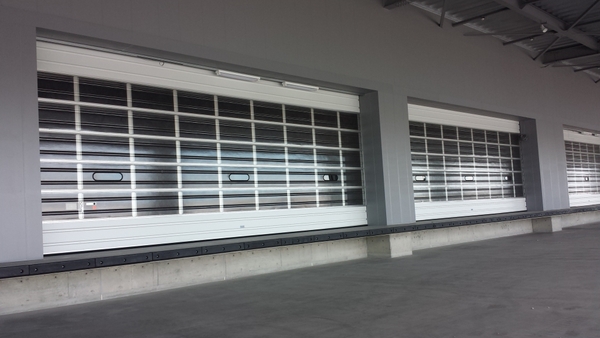 Kongo light-crossing door series, combining aluminum - FRP (Fiberglass Reinforced Polyester) to maximize indoor natural light convergence
To maximize natural light, Kongo developed a light-crossing door series using light-absorbing materials - FRP fiberglass so that factories and warehouses have more options of either combining with aluminum door plates or completely using FRP ones. Applying FRP or installing light slots not only creates more ventilation for the area inside the factory but also increases the aesthetics of doors and the entire site.
4. Advanced manufacturing technology
As the first company to introduce the overhead door in Japan in 1960, Kongo is proud of being a pioneer and fulfilling the mission of providing high-tech products, bringing convenience, positive contribution on improving the productivity to logistics and manufacturing section.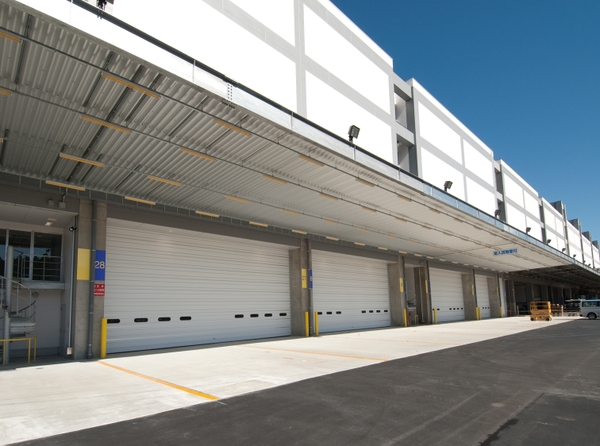 Kongo overhead doors are manufactured with advanced technology from Japan.
Kongo constantly develops overdoor manufacturing technology, production machinery, while conducting market research to offer the most advanced doors.
Please contact us for the best advice on door types for factories, logistics, warehouses, and other industrial and residential doors.
Kongo Industries Vietnam Company Limited
Factory: Tien Son Industrial Park, Dong Nguyen Ward, Tu Son Town, Bac Ninh Province
Hanoi Office: 14th Floor, TTC Building, 19 Duy Tan Street, Cau Giay District, Hanoi
Email: info@kongo.com.vn
Tel: +84 024 3226 2992 - Hotline: +84 97 6768 111