Along with the development of the economy, the increasing demand for transportation and travel by air makes the air transport industry has a stronger growth rate than ever. This forced the construction of aviation works to develop, including the need to build airport terminals (Hangar) large and modern enough to improve the quality of aviation infrastructure.
Kongo is proud to be the leading expert in providing door products for airport terminals (Hangar doors) with high technical requirements, beautiful and modern design, meeting the inevitable development needs of aviation.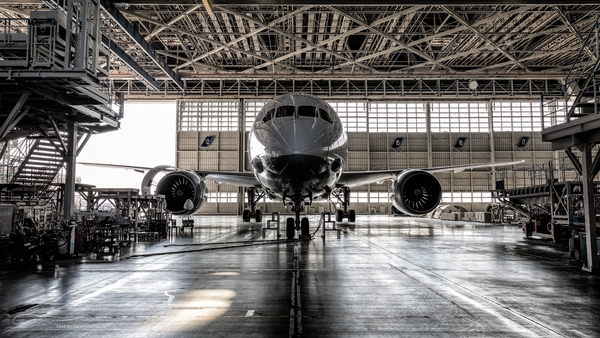 Kongo Hanga doors installed at aircraft maintenance area of All Nippon Airways (ANA), Haneda Airport (Tokyo, Japan)
The previous types of Hangar doors have become obsolete and reveal many inadequacies such as heavy, non-aesthetic design, long opening and closing times, complicated and expensive maintenance ... Overcoming all the disadvantages, Kongo Hangar door was born as a perfect solution for the aviation industry.
1. Meet all size requirements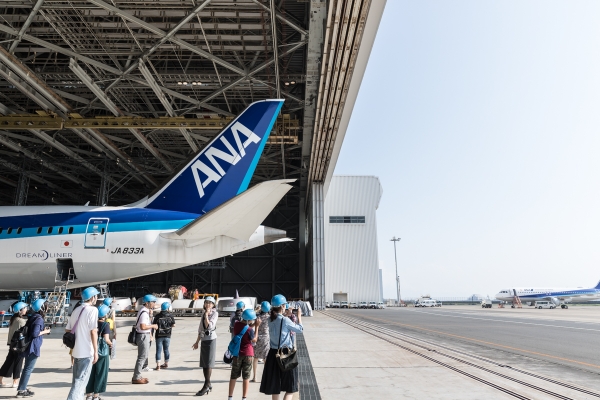 Hangar door at Haneda Airport, Tokyo, Japan
With 12 double sliding doors, the width of Hangar door at Haneda Airport designed and installed by Kongo is 188m and height up to 23m. This aircraft maintenance area can accommodate up to 3 aircrafts simultaneously.
Kongo can guarantee to meet all sizes of Hangar doors according to customers' requirements.
2. Smooth operation, quick opening and closing speed
Despite its large size, Kongo Hangar doors still have a fast opening and closing speed, making the aircraft's access and exit convenient and quick, thus contributing to improving productivity, being environmentally friendly and energy saving.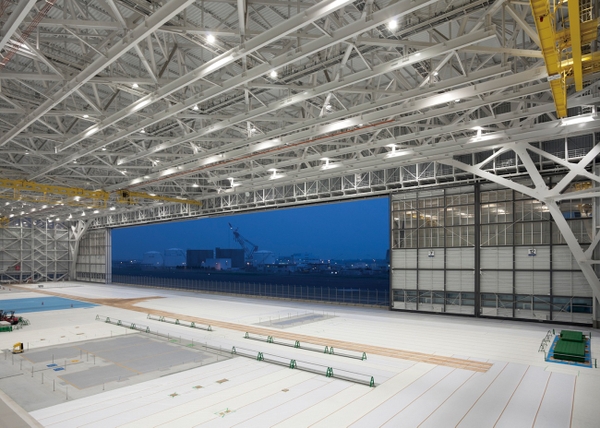 Fast opening and closing speed and smooth operation are the advantages of Kongo Hangar doors
Kongo Hangar doors can operate smoothly 24/7 but still keep stable stability, meet the increasing frequency of operation of the aviation transport industry.
3. Absolutely safe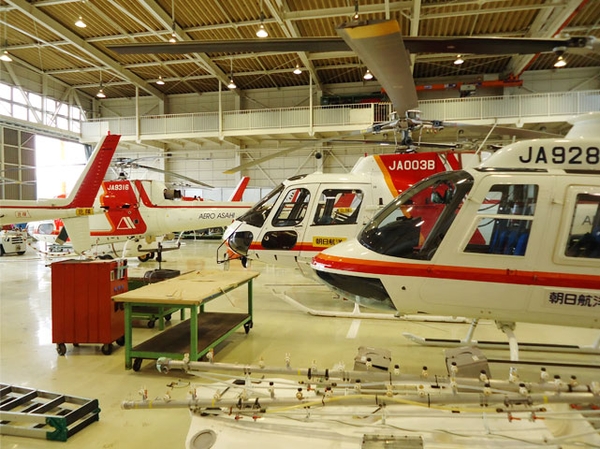 Hangar door for helicopters at Aero Asahi Airport, Japan
This aircraft maintenance center is equipped with Hangar doors with 12 double sliding doors, dimensions of 97m in width and 10m in height.
Each door has its own switch, so it can be operated individually or in combination with the door system. In addition, Hangar doors also have a strip of switches in case of emergencies, helping to ensure absolute safety when used.
4. Resistant to wind & dust, make the most of natural light
Constructed from specially treated aluminum, the Kongo Hangar doors has been researched and developed to improve resistance to wind & dust, perfectly protect workspaces and internal assets.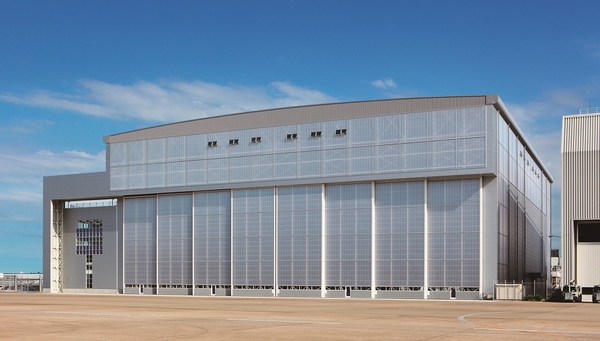 Kongo Hangar doors has been researched and developed to improve resistance to wind & dust
To make the most of natural light, many terminals choose clear color door panels in combination with aluminum/steel, or use lightweight material entirely. The use of this material helps the interior space be more open, while contributing significantly to saving lighting energy.
5. Maintenance convenient, fast and economical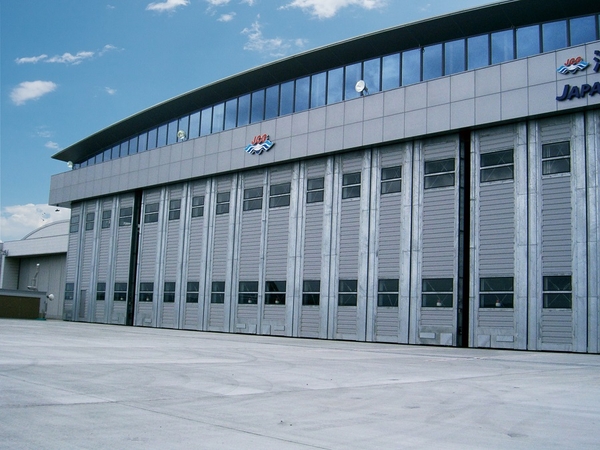 Easy maintenance with Kongo Hangar doors - Photo at Kansai International Airport
Kongo Hangar doors are designed to simplify maintenance, saving users time and money. With a team of professional and highly qualified engineers and technicians, and the warranty policy based on the interests of customers, we are confident to bring convenient, fast and economical after-sales service & maintenance.
In the process of economic globalization today, the importance of air transport is increasing. Improving the quality of infrastructure is also improving the capacity and value of each airport.
Please contact us for the best advice on Hangar doors.
KONGO INDUSTRIES VIETNAM CO., LTD
Headquaters and factory: Road TS5, Tien Son Industrial Park, Hoan Son, Tien Du, Bac Ninh
Ha Noi Office: 14th Floor, TTC Building, 19 Duy Tan Street, Cau Giay District, Hanoi
Email: info@kongo.com.vn
Hotline: 097 6768 111