Usually, people choose to use rolling doors, wide-wing steel doors or traditional folding doors for factory buildings and industrial warehouses. Nowadays, factories and warehouses are gradually shifting to the use of Overhead doors (ceiling sliding doors) because of convenience, energy efficiency and productivity improvement.
What is Overhead Door?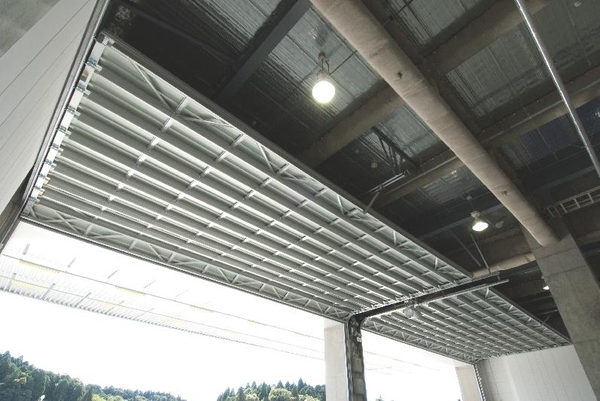 Overhead door with normal horizontal ceiling format
Overhead door is a types of doors that open and close by using a hand or motor to push the sliding door along the rail to the ceiling, without using rolls. Depending on the height and shape of the ceiling, the Overhead doors are classified into different types: ST (standard), LT (low ceiling), HT (high ceiling), CT/HCT (inclined type) and VT (vertical type).
The advantages of Kongo's Overhead doors
1. Flexible design according to required size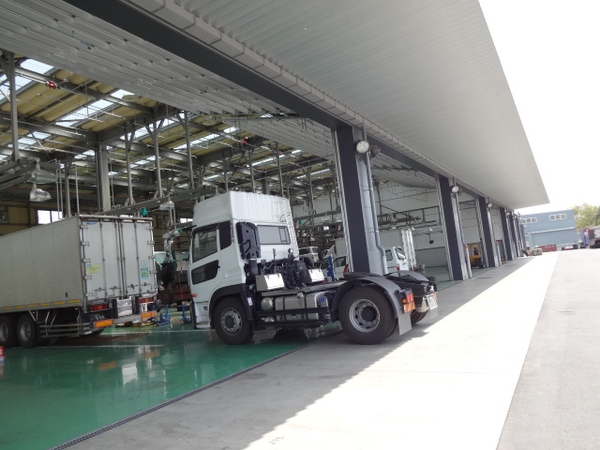 Kongo's Overhead doors have a maximum clear width of up to 11m and a maximum height of 7m
Kongo's Overhead doors for factories and warehouses have a maximum clear width of up to 11m and a maximum height of 7m. This is an outstanding advantage of Kongo's Overhead doors because other conventional doors can hardly meet this requirement, while many factory buildings need large sized doors to facilitate the vehicle's access, moving out of bulky machinery,...
2. Smart operation mechanism
Combining light materials and smart operation mechanism, Kongo's Overhead doors have fast opening and closing speed and smooth operation. Because there is no use of the roll, there should be no damage or jamming of the rollers, and less noise, very safe for users. In addition, Overhead doors do not take up space for the rollers, thus saving space and quick installation.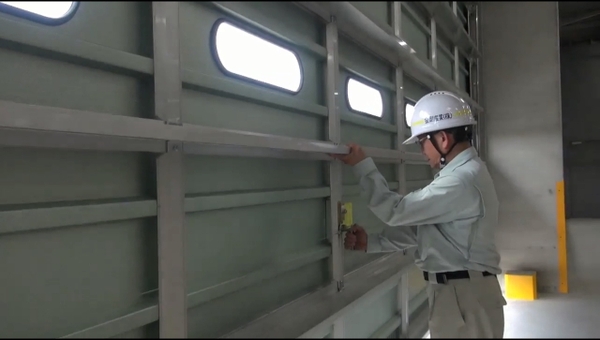 Kongo's Overhead doors can be easily opened and closed by hand even large size
Kongo's Overhead doors for industrial are made from high-grade corrugated aluminum with frame structure and operating principle which has been researched and calculated accurately. So even large doors can be easily operated by hand pull. This helps business owners significantly save electricity costs. It is also a safe solution for escaping in the event of a fire.
3. Resistance to storms & corrosion and natural light
In areas frequently affected by typhoons, the severe damage caused by strong winds is difficult to avoid. Therefore, Kongo's "Wind – Resistant Overdoor" with high durability have been researched and developed to minimize damage caused by storms.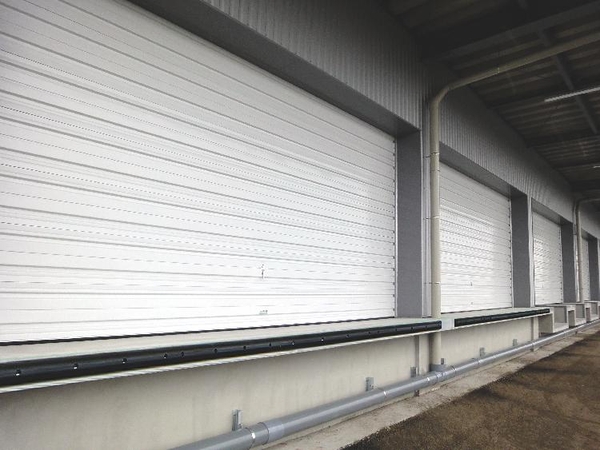 Kongo's Overhead doors maintain long-lasting beauty
Kongo's Overhead doors are added with anti-corrosion features, helping to maintain the long-lasting beauty by using special extruded aluminum materials and high-quality surface primers.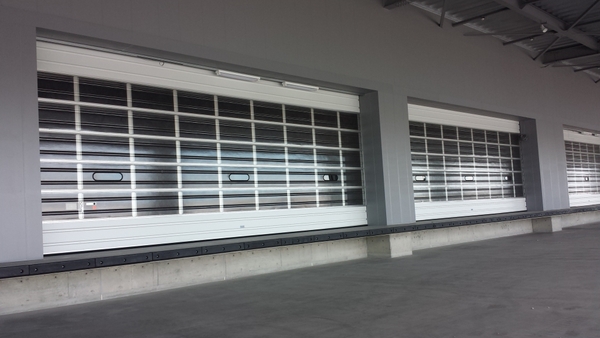 Kongo's Overhead door is made of aluminum composite material - FRP (fiberglass) to maximize its ability to capture natural light
In order to maximize the natural light, Kongo develops a line of light-transmitting doors that use light-absorbing material - FRP fiberglass to give factories and logistics warehouses more options. You can use FRP fiberglass material together with aluminum door slats, or use FRP door sill entirely.
4. Advanced production technology
As the first company to introduce Overhead door in Japan in 1960, Kongo is always proud of being a pioneer and fulfilling our mission of providing high-tech products, bringing convenience and positive contributions on improving the productivity of logistics and manufacturing.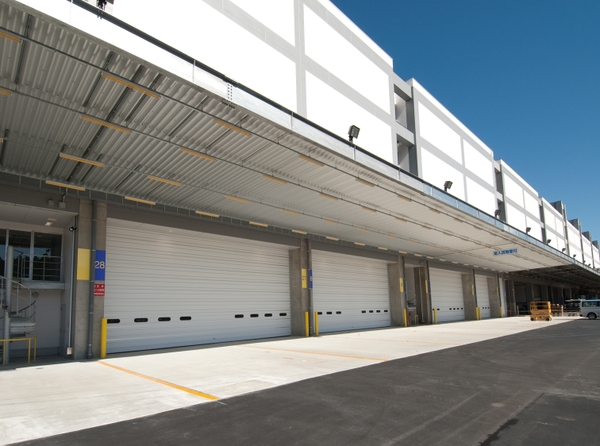 Kongo's Overhead doors are manufactured with advanced Japanese production technology
Kongo constantly develops production technology and machines, and researches the market to bring out the most advanced products.
Please contact us for the best advice on factory & warehouses doors, and other industrial and civil doors.
KONGO INDUSTRIES VIETNAM CO., LTD
Headquaters and factory: Road TS5, Tien Son Industrial Park, Hoan Son, Tien Du, Bac Ninh
Ha Noi Office: 14th Floor, TTC Building, 19 Duy Tan Street, Cau Giay District, Hanoi
Email: info@kongo.com.vn
Hotline: 097 6768 111